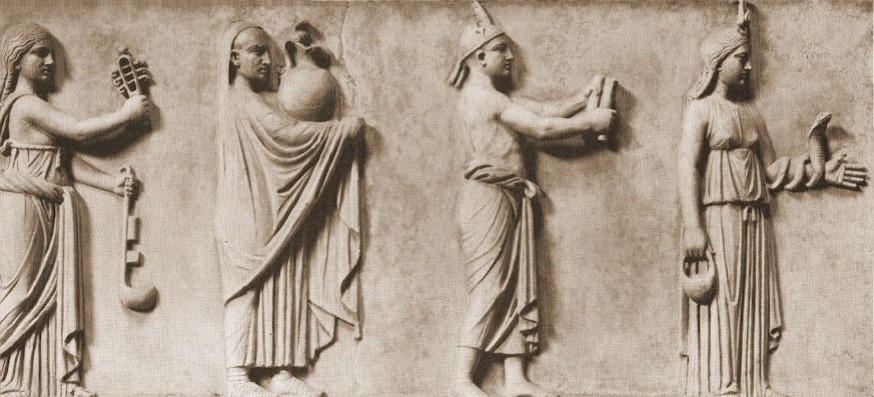 History of Roman Civilization
Academic Year 2023/2024 
( This email address is being protected from spambots. You need JavaScript enabled to view it. )
Visual Power in Ancient Rome
The course "Visual Power in Ancient Rome2 aims to provide students with knowledge of the artistic representation of Roman imperial power through particular media: inscriptions, coins, monuments,
ornaments, insignia (symbols). This will provide a basic knowledge of the historical framework of the artistic representation and perception of Roman imperial power. This is a multifaceted area of research, which greatly assists our understanding of Roman society.
This course focuses on:
1) the representation and perception of Roman Imperial Power in the city of Rome and in the various provinces.
2) the representation of power by the individual emperors.
3) the link between artistic representation and the imperial policy.
This topic will allow us to understand how artistic representation became a powerful tool for cultural dissemination and political propaganda among the Romans. Emperors, in order to establish their power over an ever-expanding empire and to influence public opinion, used a variety of means, including iconography. Objects from the Roman imperial period were often political statements reflecting the government, the army, society, the economy and everyday life.
These forms of propaganda also helped to unify the empire, promote the Pax Romana (Roman peace) and inform Roman citizens about current events. When Rome passed to soldier emperors, propaganda became ineffective due to the instability of society. Visits to museums or places of historical and artistic interest in Rome are planned to better understand the role of art in imperial Rome.
Bibliography
- P. Zanker, The Power of Images in the Age of Augustus, The University of Michigan Press, 1990;
- T. Hölscher, The Visual Power in Ancient Greece and Rome. Between Art and Social Reality, University of California Press, 2018.