Scholarships for Academic Year 2019/2020
In order to obtain scholarships students can apply to LAZIODISCO, an institution of Regione Lazio (the Region of Lazio), which every year offers a limited number of scholarships based on family income and merit, to La Farnesina and to Invest Your Talent in Italy. For further info click HERE
 Laziodisco Scholarships

LAZIODISCO Scholarships (http://www.laziodisco.it/) - Students can apply for scholarships and accommodation at the student welfare service provided by Regione Lazio. Usually, applications are open from 10 May until July 25th every year. We will inform you about deadlines and required documents for the application in advance.

You may apply for: scholarships, accommodation, fee reductions, study abroad periods (if already enrolled), and reductions in public transport fees. The amount of scholarships depends on several factors including your economic situation and location.

 

1. Laziodisco Study grants

To facilitate capable, worthy university students without means provides within the limits of the funds available, a study grant to attend degree courses. The maximum amounts are established as follows:

€ 1,929.22 for "local" students;
€ 2,821.67 for "commuter" students;
€ 5,118.36 for "non-local" students.

2. Laziodisco Lodgings

In order to reduce the inconvenience of being distant from the study site and to facilitate attendance at university courses, Laziodisu assigns, within the limits of availability, for a period not exceeding eleven months, lodgings in its structures. Only "non-local students" registered at universities with registered campuses in Lazio Region may apply for lodgings.

3. Contributions to International Mobility

Students who are beneficiaries of Laziodisu study grants, registered at universities in Lazio Region, including those registered to doctoral courses, have the right, within the limits of availability of funds, to integrate the grant for participation in international mobility programmes only once in each degree cycle.

 LAZIODISCO ENGLISH GUIDE
Italian government Scholarships for foreign and I.R.E. students
La Farnesina - Italian Ministry of Foreign Affairs every year offers study grants to foreign students who intend to study in Italy.
General Information
Italian language proficiency is a determining factor in being accepted for study in Italy and for being awarded a bursary. A B2 level "Certificate of Italian as a foreign language" must be submitted. Many Italian Cultural Institutes around the world offer Italian language courses and have language proficiency testing facilities. Check the Network of Italian Cultural Institutes for more information.
 
The scholarships are offered for the following type of courses: Undergraduate University courses (renewals only); Postgraduate University courses; Master's Degree courses (Levels I or II); Ph.D. Courses; Specialisation Schools; Research under academic supervision; Courses of Higher Education in Art, Music and Dance (AFAM); Advanced Courses on Italian language and culture Courses for Teachers of Italian as a second language.
 
Candidates may apply for a renewal to continue or complete a multi-year course. A renewal can be granted only if the applicant has passed the exams required in the previous year. No scholarship renewals are offered for students exceeding the legal duration of the course of study.
 
Before submitting their applications prospective applicants to Italian bursaries must contact the university or institution in Italy where they intend to study. They are advised to be as fully informed as possible about the institution and course of study of their choice.
 
For more information about studying in Italy check the  website: https://studyinitaly.esteri.it/en/home_borse
 
Applicants may obtain country-specific information from the Italian diplomatic mission or Italian Cultural Institute in their country of origin, either in person or from the institutional websites. Contact details for Italian foreign missions abroad are available at Italian Embassies or Consulates Abroad
For further info visit:
Scholarships | Farnesina - Ministry of Foreign Affairs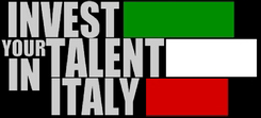 Invest Your Talent in Italy
Invest Your Talent in Italy was created by the Italian Institute for Foreign Trade (ICE) and offers scholarships for students from Turkey, Brazil and India.
For more information visit:
www.postgradinitaly.esteri.it/Postgradinitaly