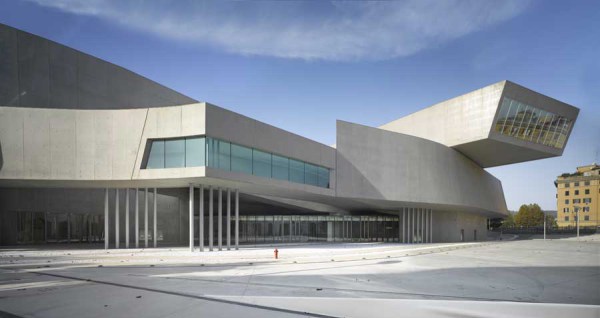 Academic Year 2021-2022
Instructor:  Prof. Cecilia Canziani
Schedule: For full Schedule click here
Office: Building B, II Floor, Room 25
Office Hours: to be defined
Presentation
The course provides a historical as well as a practical understanding of the contemporary art scene from post war experiences until present days.
The course is organised in five thematic lectures and five site visits. 
As part of the course students will be invited to produce a research paper
Please note that there might be tickets to be purchased for the on five scheduled site classes.
Appointments for on site classes will be communicated ahead. 
1. GENERAL PREPARATION 1960-2000
H. Foster, R. Krauss,  Y. A. Bois, B. Buchloh, Art Since 1900, Thanmes and Hudson, 2010 
Loredana Parmesani, Art of the XX Century and Beyond, SKIRA 2012
Lea Vergine, Art on the Cutting Edge. A Guide to Contemporary Movemnts SKIRA 1996
Or any other manual on XX and XXI century art
2. READINGS
Readings available as pdf files (see down below)
Exam
Oral exam on arguments, artists and texts of the programme 50%
Research paper 50%
Paper
The research paper is due on the last day of class.
Students are required to write a research paper on a topic related to the course and course materials, with prior approval of the professor. The paper must give evidence of original research on the topic at hand, must have a clearly stated thesis, and must present said research and thesis in an orderly and readable fashion.
Papers should have the title of the course, students' name and the topic of the paper clearly written on the front page. (It is also common, although not necessary, to give the name of the professor on the front page. If you decide to do so, please write it correctly: if the name contains characters other than those available in the English alphabet, you can import additional characters by using the "insert symbol" option in the Microsoft Word, or by simply switching the keyboard to appropriate language. Another way of doing the same is to "copy-paste" the name from other sources available in digital form [such as syllabus]. This is a way of learning how to write correctly names and concepts that originate from various places around the globe, and a good exercise both in academic correctness and in multiculturalism).
Papers should be approximately 2500 words in length (without footnotes, bibliography, appendixes, etc.), written in 12-point plain type (Times New Roman), be formatted with 1.5 spaced lines. Pages should be numbered. Images, if any, should be appropriately captioned (e.g. correct name of the monument/artwork, name of the artist, date, location, etc.).
Papers are expected to: show knowledge and deep understanding of the scholarly books and articles relevant to the topic; address the topic directly; present a lucid thesis and a persuasive argument in its defense; use correct grammar, punctuation, and sentence construction; make ample and appropriate use of quotations from the text; weave together thesis and argument, quotations and interpretations; reveal thoughtfulness, originality and insight. Papers handed over after the schedule due date will not be accepted. 
The format used for reference notes (footnotes, endnotes, or parenthetical notes) and bibliography must be complete, systematic and logical. Students can find basic examples of the Harvard citation style following this link:
http://www.salford.ac.uk/__data/assets/pdf_file/0007/67390/harvardquickref.pdf
Other styles are also acceptable as long as they are consistent and give all necessary bibliographical information.  
-----------------------------------------------------------------
READING MATERIALS 2019 2020


Readings and Materials 2018/2019 (old)


Lesson 1 - What is the Contemporary?
Contemporary Art - All lectures (full)