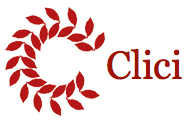 The CLICI – Center for Italian Language and Culture of the University of Rome "Tor Vergata" - promotes the diffusion of Italian language and culture through cultural and educational initiatives (conferences, congresses, courses, etc.) and offers Courses in Italian language and culture both to Tor Vergata students and to foreigners from all over the world.
The CLICI is an autonomous section of CLA (Tor Vergata Language Centre) based at Campus X, and is directed by Prof. Florinda Nardi, vice-director of CLA.
CLICI organizes extensive and intensive Italian language courses throughout the academic year and also provides courses for international projects. 
Given the growing demand for courses in Italian language and culture to foreign students, but also, especially on the part of schools, for vocational training courses for the teaching of Italian as a second and foreign language, CLICI's courses aim to respond to the educational needs that society and the world of work already manifest. Finally, it is possible to design special courses at the request of public or private institutions or companies, to meet specific learning needs.
Courses for Foreigners are held from October to December and from March to June, and they consist of a total of 60 hours. The courses are free of charge for Tor Vergata's students, while the cost is 300 euros for external subjects.
!!! A.Y. 2020/2021 - 1 SEMESTER DATES !!!
Extensive Italian language courses (60 hours) for foreigners from 12 October to 19 December 2020.
In the first semester of the academic year 2020-2021, CLICI will provide online Italian language courses remotely. The courses include 40 hours in synchronous mode (20 lessons of two hours each, held twice a week on the Zoom platform) + 20 hours in asynchronous mode for a total of 60 hours. The courses are free for all foreign students enrolled at the University of Rome "Tor Vergata".
It is possible to register from 27 July to 18 September 2020.
• Students who are absolute beginners in Italian language are requested to register on CLICI's platform without taking the placement test.
• Students who are not beginners are requested to:
- register on the platform providing their personal information;
- choose a date to take an online interview for the speaking skills assessment (10, 15, 18, 22, 23 and 25 September 2020 at 2.30 pm - Italian time zone);
- complete the online placement test that has to be taken remotely between 7 and 23 September 2020 (before the online interview).
It is possible to book the online interview – which has to take place after completing the placement test – up to a week before.
All information on the enrolment procedure is available at http://clici.uniroma2.it.
From the academic year 2020-2021, it will also be possible to attend asynchronous online courses in Italian language in self-learning modality provided in collaboration with the ICON - Italian Culture On the Net - Consortium. All information will be available on the CLICI website.
Contacts:
Clici Office: Campus X, Via di Passolombardo 341, 00133 Roma
E-mail This email address is being protected from spambots. You need JavaScript enabled to view it.
Website: http://clici.uniroma2.it
Tel. +39 06 725991027-30